Allendale Fire Station 100% Operational After Back-In Ceremony
ALLENDALE, MI – On Monday, February 13th, the Allendale Fire Department ceremoniously pushed the first fire truck into the apparatus bay of their new fire station.
Allendale Fire Chief Mike Keefe explains, "Back in the old days when they had horse and carriage, they would have to disconnect the horses from the carriage, or the fire truck as they called it back then, and they had to push it into the fire station." Chief Keefe announced the new fire station is officially 100% operational after pulling the rest of the fire trucks into the apparatus bay.
The new 22,781-square-foot facility, constructed by Erhardt, will provide 24-hour service to Allendale Charter Township, Grand Valley State University, and surrounding areas. Jeff Vegter, Erhardt's Superintendent, stated, "The owners were great to work with, and it was an honor to manage a project that provides essential services to Allendale residents."
Allendale Fire Station Features
The new fire station consists of two stories. The first floor includes a reception area, staff offices, storage rooms, and a training room. The second level features men's and women's locker rooms, bunk rooms, a kitchen, an exercise room, and a balcony overlooking the apparatus bay where the fire trucks are parked and maintained. "The final product turned out great! From the paint colors in the apparatus bay to the exterior brick colors, it is a sharp-looking fire station and a project I am proud to have been involved in," adds Vegter
Click here to view more of the new fire station! More information on the fire department can be found on the Allendale Charter Township website.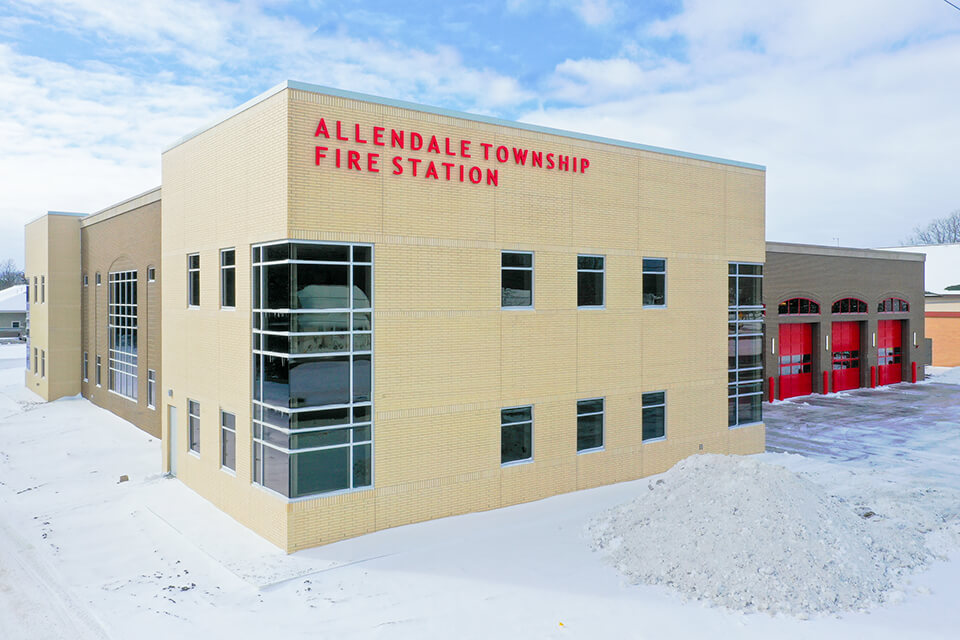 Front of New Allendale Fire Station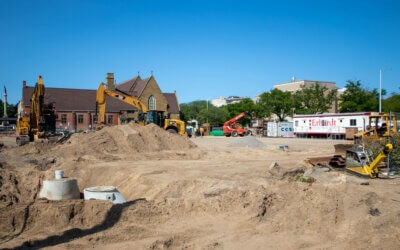 The MMA is moving forward with a huge expansion project that will add a basement area to the museum and enable it to keep up with recent growth. The $11.2 million project broke ground over a year ago, but progress is far more visible than before.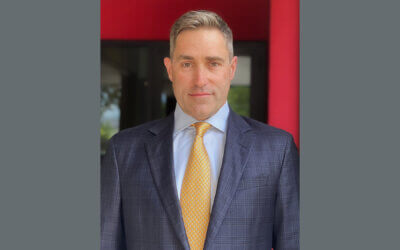 The Director of Pre-Construction role will be responsible for leading Erhardt's pre-construction services, ensuring projects are meticulously prepared for success in the field.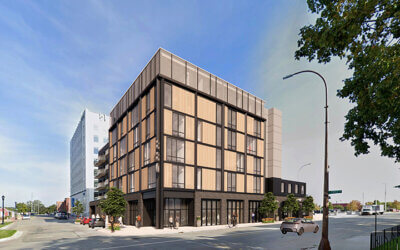 Muskegon city commissioners approve nearly $16.5M in financing for a highly anticipated plan to bring 57 apartment units to downtown Muskegon. Erhardt Construction Co. is the contractor, and Integrated Architecture LLC is designing the project.