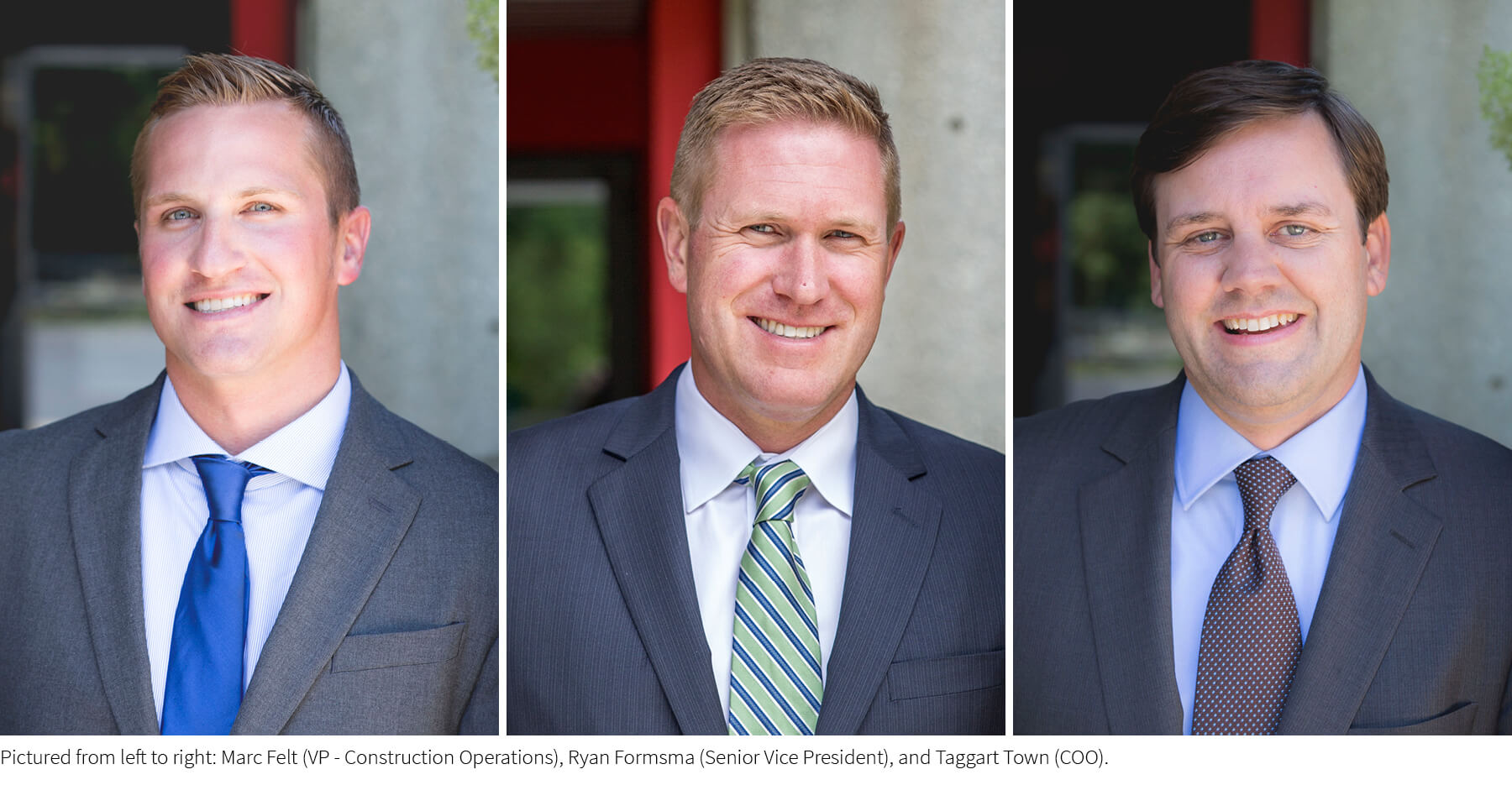 Erhardt Construction Makes Three Impactful Leadership Promotions in One Day!
(Ada, MI) – December 17th, 2021 brought exciting changes for Erhardt Construction's leadership team.
Erhardt Construction's President & CEO, Ben Wickstrom, made three exciting announcements to the entire team on Friday, December 17th, 2021. For Erhardt, 2021 brought amazing opportunities through significant upcoming projects for the community of Grand Rapids, such as the new Special Olympics Michigan Complex and D.A. Blodgett-St. John's Home multipurpose facility. This success is an outcome of the remarkable talent and dedication Erhardt's team brings forth. The changes announced by Wickstrom will lay the foundation of continued success both as a team internally and in the growth that we can achieve in the years to come.
Marc Felt
Formerly Erhardt's Senior Project Manager, has been promoted to Vice President – Construction Operations. 
"Marc has long exhibited the leadership, performance, service to others, and ethics to thrive in an officer level position and help our company continue to grow.  He lives out our core values, positively impacting others through his work," said Wickstrom. Felt will continue to run the project management department with new leadership responsibilities for advancing Erhardt's people and projects.
Ryan Formsma
Formerly Erhardt's Vice President of Business Development, has been promoted to Senior Vice President. 
Wickstrom states, "Ryan has been a catalyst for growth through our business development, sales, and marketing efforts. I wanted to make this change in title to accurately reflect everything Ryan does [at Erhardt]."
Taggart Town
Formerly Erhardt's Vice President, has been promoted to Chief Operations Officer.
"We are a growing company, and I expect that to accelerate over the next few years." said Wickstrom. "In addition to our field operations, Taggart oversees Human Resources, Safety, Insurance, and our custom cabinetry shop. The COO title encompasses all those moving parts that make our operation run smoothly," he adds.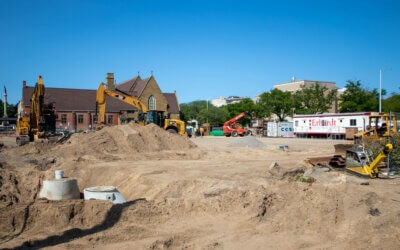 The MMA is moving forward with a huge expansion project that will add a basement area to the museum and enable it to keep up with recent growth. The $11.2 million project broke ground over a year ago, but progress is far more visible than before.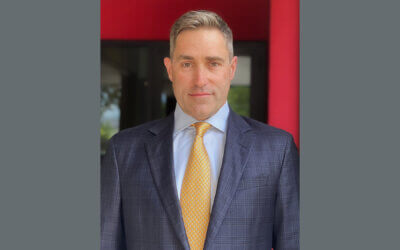 The Director of Pre-Construction role will be responsible for leading Erhardt's pre-construction services, ensuring projects are meticulously prepared for success in the field.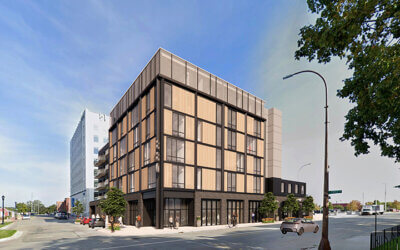 Muskegon city commissioners approve nearly $16.5M in financing for a highly anticipated plan to bring 57 apartment units to downtown Muskegon. Erhardt Construction Co. is the contractor, and Integrated Architecture LLC is designing the project.